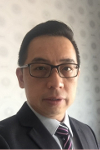 Terry Lim
Regional Director Business Development
Asia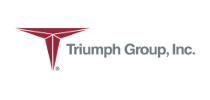 Terry Lim, a Singapore-based aerospace professional and Regional Director for Asia at Triumph Group Inc., brings more than 20 years of Aerospace/Aviation industry leadership experience to his position, in Business Development, MRO Aftermarket Sales & Marketing, Strategic Partnership activities across the region and Customer management for Triumph Group of companies.
Prior to Triumph Group, he served in various engineering & customer interfacing role in ST Aerospace, Pratt & Whitney Services, and sales & marketing leadership position within the Aerospace companies including Pratt & Whitney Canada as Senior Regional Manager and UTAS/Aerostructures group (formerly Goodrich) as Asia Sales Director.
Terry's area of expertise focuses on OEM, MROs Aftermarket growth strategy through Sales & Marketing, Business Development & Partnerships, and he has built a large networks of commercial and regional airline customer relationship at all levels within the Asia region. Most recently he saw the potential & value of digitizing the MRO industry and started to explore/collaborate with aviation professionals & IT companies to study Big Data Analytics, Augmented Reality (AR)/Virtual Reality (VR) and Blockchain to understand its benefits and the impact these technologies can bring to the Aviation industry.