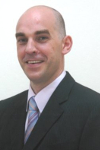 Simon Shale
CEO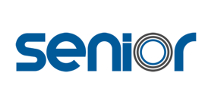 Working across Asia for now over 15 years & based in Thailand, with a global perspective, Simon's always willing to embark on new challenges while remaining strongly committed to maintaining a "Global Center of World Class Operational Excellence;" across Asia.
Simon's an experienced and adaptable International Director. Current holding 2 multi-cultural Director positions. Credited with a proven track record of driving significant business growth within highly competitive manufacturing sectors. These have included; Automotive, Petrochemical, FMCG, Packaging and now Aerospace.
Simon Values Fair and True as a unique Motivational, Technical business team Leader, with a strong commercial acumen.
Focused on strong governance, business growth, profit and change management against agreed time-frames; while maximizing the contribution of the individual.
Simon's able to share proven capabilities in Leadership, Finance, Technology, Marketing, Risk Assessment, Team building and Employee Empowerment for established, and within new and emerging markets; focusing on the value of positive results and key long-term relationships both within and external to any business while displaying a willingness to challenge paradigms and focus on measured value.
Simon shares a truly international credibility and network across Europe, America & now Asia.
Simon's a Chartered Engineer with the British Institute of Engineering and Technology. He's a Member of both the Australian Institute of Company Directors and The Global Society of Plastics Engineers; holding a Master's degree in Engineering Business Management from a premium British University and a Bachelor of Science in both Mechanical and Manufacturing Engineering.