Boonmee Piampring
Inspector of Airworthiness and
Aircraft Engineering Department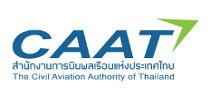 I am an experienced aircraft maintenance personnel with the following particulars:
- I was an EASA certified A350 aircraft maintenance instructor under AIRBUS (France) MTOE, authorized globally to conduct training in classroom, on synthetic training devices, and on REAL aircraft environment. I was also authorized to conduct theoretical examination, and practical assessment on this type of aircraft.
- I have intensive teaching experiences on AIRBUS A300, A310, A320, A330, A340, A350, BOEING B737, B747 aircrafts.
- My teaching experiences include classroom teaching using classical method, classroom teaching using computer based training devices, practical training on synthetic devices, practical teaching on real aircraft environment, conducting simulator training session.
- I have intensive experiences in writing examination questions utilizing EASA part 66 and ASD-STE100 standards.
- I also have teaching experiences on most types of engine installations including General Electrics (GE), Pratt & Whitney (P&W), Rolls-Royces (RR), CFM International, and Allison ALF engines.
- I am familiar with major aviation international standard relating to aircraft maintenance such as EASA of European Union. This includes Commission Regulation 1231/2014 Continuing Airworthiness of Aircraft and Aeronautical Products, Parts, and Appliances which includes well known Annexes of EASA part M, part 145, EASA part 66, and EASA part 147.
- I also familiar with ICAO annexes and documents related to airworthiness and aircraft maintenance such as Annex 1, Annex 6, Annex 8, Annex 19, Doc 7192, Doc 9760 etc.